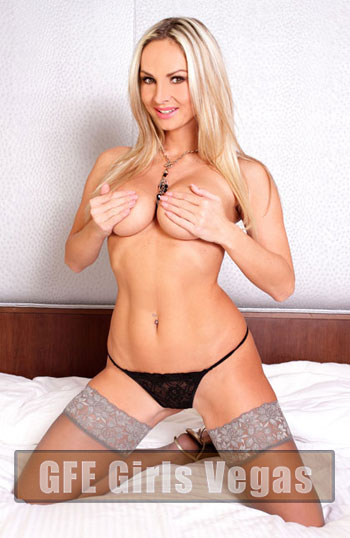 Las Vegas might just be the capital of work conventions in the United States. CEOs love to toss their conventions here. I mean, I guess I can see it, although I've never really thought the city is all that conducive towards work related activities. You know, because of all the strippers, casinos and sex going on. But hey, to each their own, and with the amount of business it brings me specifically, I really shouldn't complain at all. In fact, I do a good amount of work conventions. Guys often want a beautiful women by their side to walk with them to the different events, to spend time with them in the long speeches and to help impress in front of the boss. The one real thing about work place conventions and other activities is that it needs to be done in a classy, tasteful way. I've found it is generally not an good idea to show up at one of these things with monster tits hanging out of a cut-out, sheer dress. No, it needs to be classy and done in a way where nobody suspects that I am an escort.
I met up with my man before his convention a few hours ahead of time. As one of the best Las Vegas GFE providers, I like to do that because I want to make sure I'm wearing what works well. Some conventions are a bit more conservative than others, so what I might wear at one might not fly at all at others. Some guys really don't care if other people know he is with an escort. Kind of odd, but alright. I think most people can figure it out. I wore a dress, just showing off a bit of cleavage, but not like porn cleavage were you're trying to seduce the pool boy. No, this was a bit more straight forward and elegant. Thankfully he approved (I really hate having to switch dresses). My arm was wrapped around his the entire time, but usually for the business meetings I try to not be like the clingy girlfriend type, but instead the sophisticated lover who is also a big wig in her own right. I guess, in the Vegas escort scene, I'm a pretty fucking big deal. But, yeah, can't really say that. Can't really tell them "you know Billy Joel?" then give them a wink and a nod (or was it Billy Idol...shot. Ha, sometimes the names start to run together).
We arrived and everyone instantly wanted to know me. I was his longtime girlfriend who works for an interior design firm out of San Diego. I just happened to be able to make it for this event. Cover story worked well. Typically when you are dealing with a boxing company, there isn't too much cross over, so I can just ramble on about colors, and maybe they'll tell me how their new Star Wars action figure box has green on it. Kind of as far as it goes. I guess I kind of consider it all part of the Las Vegas GFE service. He took me up to his boss. Seems like he never had any balls to do that before, but also apparently his boss has a thing for asian women. Like, super into them. The smile he gave my date (and the super inappropriate pat he gave me...ha) showed that he approved. I ended yup receiving an email a few weeks later saying he had been promoted to VP of development. Not bad for a single convention date.
- Lucielle